Safe Home Stories
Electrical installations certifications
The certification of an electrical installation in the home is mandatory by law in all European countries and is only granted by a series of tests to comply with the local regulations, these, in turn, refer to a unified international standard.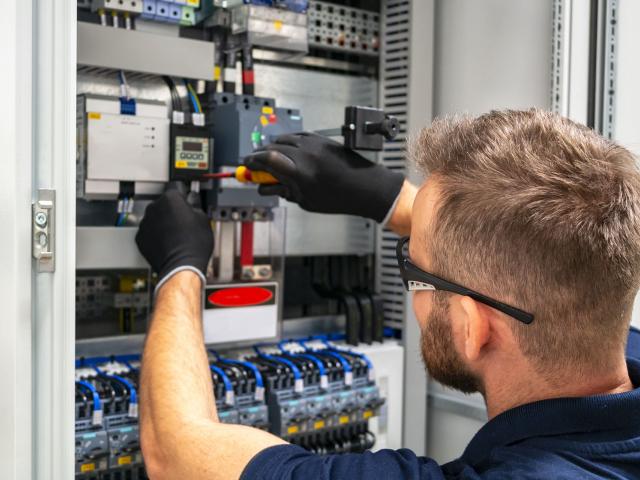 In most cases, however, the tests consist only of a visual check which can increase the risk that an invisible fault will remain undetected. A fault that can have severe consequences for the homeowner as well as serious legal implications for the electrician.
In Italy, for example, the ministerial decree nr. 37/2008 requires an electrical installation declaration of conformity and the release of an electrical installation certificate, mandatory for all new installations dated 2008 and later.
All electrical installations prior to the 1990 law nr. 46/90 are instead deemed compliant when equipped with protection against the direct contact of live components by an individual or be fitted with Residual Current Circuit Breakers (RCCB) and overcurrent protection fitted in the control panel. Still, this does not guarantee the installations' full efficiency.
The Italian standards differ in many respects from other European countries. Spain takes an approach that is similar to Italy: the certificate of conformity is released for any new electrical installation, with mandatory periodical checks every five years only for industrial installations, not for households.
In Germany the standards require a periodical check of the electrical installation and the subsequent release of a certificate called Echeck that grants compliance to the law. A law dating back to 1997 makes this a requirement also for households. Nevertheless, this is not a mandatory certificate and, should an accident occur, the homeowner is liable for not having performed the checks. In Austria, an inspection report compliant with standard ÖVE/ÖNORM E 8001-6-1 must be released for each new installation.
France has created a national body responsible for the safety of electrical installations called Consuel (Comité National pour la Sécurité des Usagers et de l'Electricité). The certification is mandatory for new installations, and checks are performed in two ways: sample checks if installations are made by professional electricians and systematic checks in block of apartments and if installations are made by non-professional electricians. The latest decree on this, dates back to 2011 and requires a conformity certificate for all new or totally renewed electrical installations, but it does not provide for periodical checks.
UK electricians and installers need to be registered under the "Competent Person Self-Certification Scheme" to issue self-certification relevant for a specific electrical installation. If not registered they must request an approved inspector on a case-by-case basis and only following approval can a certificate be issued. One of the corner stones of this certification programme, launched in the early 2000's, was to increase the level of competence of electricians and electrical installers.
Regardless of the local regulations, the full European picture shows a regulatory approach as far as new installations are concerned, but a lack of unified regulations after the installation has been certified for the first time.
This is why the installer community agrees that it would be appropriate to promote a more widespread electrical installation safety culture. For example, by providing the homeowner with a formal instruction, service and maintenance manual, similar to any electrical appliance. It should describe thefeatures of the installation in order to allow responsible and adequate planning of maintenance by qualified professionals to reduce potential risks.
In order to provide electricians, installers and maintenance operators with a solution that is simple to use, performs the tests rapidly and sufficiently in depth, Prysmian Group has developed PRY-CAM HOME.
PRY-CAM HOME analyses key electrical parameters in the home promptly to provide peace of mind to both electrician and homeowner.